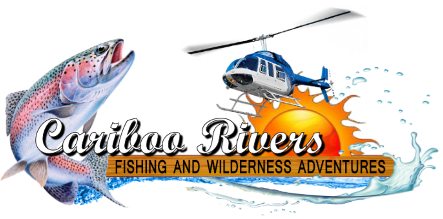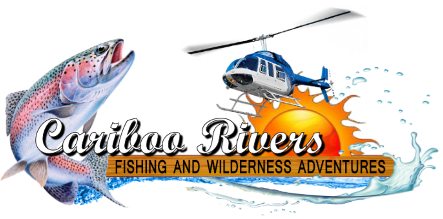 FOR RESERVATIONS AND INFORMATION CONTACT:
Cariboo Rivers Fishing and Wilderness Adventures
820 Baker Drive
Quesnel, B.C., Canada, V2J 7H4
Cell: 250-991-8114
Website: https://caribooriverfishing.com/
E-Mail Us: Click Here
Quesnel River Fishing Packages
Starting Beavermouth on Quesnel River, you will jet boat up and down the rivers fishing for Rainbow Trout, Bulltrout, Spring Salmon up to 30 lbs in July and August. The season begins June 15th and fishing continues until October. Around August 15th the Sockeye Salmon migrate up the river on their way to the spawning grounds, approximatley one million salmon go by the lodge yearly, this brings the Bald Eagles and you will see 30 to 40 daily when jet boating the river. Many of our clients come just for the wildlife viewing, with the fishing being an added bonus.

This fully guided package includes jet boating and fishing up the Quesnel River to the historic gold rush town site of Quesnelle Forks while catching Rainbow Trout and Bull Trout. This is a very beautiful river to fish.

Day trips from can include going to Cariboo Lake, Cariboo River Park and the awesome Cariboo River Falls.

We can also access Quesnel Lake staying at our outpost cabins and we fish this lake for large trophy Rainbow Trout. The Horsefly River is the site of the second largest Sockeye Salmon runs of the Fraser River system. These salmon pass through Quesnel River on their way to the Horsefly River and we do day trips to the Horsefly.